Continuing on from our last blog which highlighted the background to the emergence of the Building Society market, we are looking in more detail at the regulatory journey the sector has been on. In our next blog we will be taking a more detailed view on how regulation is impacting the market now and in the future. We will look at how the current situation and future impacts on the sector.
By the end of the last millennium the mutual sector was largely written off in the UK by financial pundits. A wave of big demutualisation's had cast doubts on the sustainability of the mutual concept in financial services. By 2000 we had seen the demutualised societies move wholesale into the banking sector and take on the incumbents. It seemed that these demutualised players were the fittest to survive in the new competitive world of financial service provision.
In those cloud free days, it was thought only those that had shaken off the shackles of conservative mutualisation could pave the way to significantly challenge the banks at their own game. As we now know, a significant storm was brewing in the markets and between 2007/2009 it unleashed itself testing the very structure and fabric of the financial industry and heralded in the onset of significant regulatory reform. It is interesting to note that by 2010, not a single one of the demutualised former societies turned banks was operating as an independent.
In contrast, a majority of those Building Societies that retained the ethos of mutualisation survived and emerged as more than fit to be a significant competitor in the post financial crisis market. Indeed, between 2011 and 2014 the Building Society sector accounted for 90% of net new mortgage lending. Testament indeed to the mutual model. This, however, does not mean that Building Societies will not be affected by the current regulatory changes in the banking sector.
Regulation in the sector is enshrined in the 1986 Building Societies Act with notable amendments in 1997 and as a result of the Financial Services Act of 2012. The act came in to reflect the 1980's deregulation of financial markets a period that introduced bank competition to the mortgage market. This was really the first significant change since the legislation of 1874! The regulation of Building Societies moved from the Building Societies Commission to the FSA and as a result of this the FCA and PRA are the bodies now responsible for regulatory oversight of the sector. Our next blog looks at the impact this has on Building Societies and their business.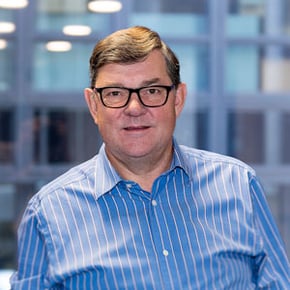 David Woolcock
David Woolcock is an independent consultant and Director, Business Consulting at Eurobase. In addition, David is Chair of the Committee for Professionalism at ACI – The Financial Markets Association as well as Vice-Chairing the ACI FX Committee. He is also a member of the Market Practitioners Group for the Bank of International Settlement's FXWG that wrote the FX Global Code.