As the 61st Monte Carlo Rendezvous comes to a close and the principality which the (Re)Insurance industry, for a few days claims as home, bids farewell for another year, it is an opportunity to reflect on why the Rendez-vous (RVS) after all this time is still relevant and an important event in the (re)insurance calendar.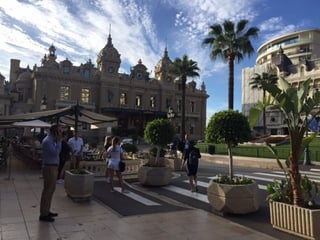 This is my fourth visit to the Rendez-Vous that spans over 25 years. Both as an insurer and now as a service provider, the moment you arrive, whether it is via helicopter (which is usually a logistic disappointment), train or taxi, you quickly see this tiny but perfectly formed principality, comfortably adapts to resemble any major financial city in the world awash with suited professionals, accessorised with the customary name lanyard and complimentary RVS case. It is at that moment you think, what will this year bring? I have always been a firm believer you only get out of the RVS what you are prepared to put into it.
It was in 1957 that the Rendez-Vous was created. Through the initiative of the President of the Assurances Générales, André Roux, together with some other members of the industry, the RVS enable the Reinsurance market to meet and to exchange views and information on the state of the industry and commence negotiation on the annual renewal process. This is still very much at the heart of the RVS and the principality serves as a perfect location to easily negotiate a packed appointment calendar in what can only be described as professional speed dating.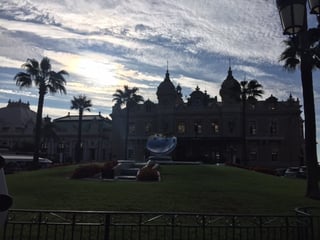 Yes, there is of course the glitz and glamour that comes with this annual Monte Carlo gathering and the nightly decision of what cocktail party to attend. There is an element of (Re)insurers Reunited but more importantly it is that rare opportunity to gather Industry leaders from across the globe in one place to discuss the hot topics and challenges the market is facing and how, collectively, the industry can respond on what is a very challenged marketplace.
Harvey and Irma dominated most of the discussions, with Irma loss predictions at the start of the conference likely to be unprecedented, the market awaited its fate. With a slight change of path, these initial estimates were reduced but how the industry will truly be impacted is still to be seen.
Hot topics for discussion were:
T

he continued and sustained pressures reinsurers face on

a

low rate environment

.

T

he abundance of alternative capital in the market and how this is siding up against more traditional capital funding methods

.

T

he

continued regulatory

obligations

.
It is only at an event, such as the RVS, that senior executives in the industry can share these concerns and gain comfort, with competitiveness forgotten, that they are not alone and can see that it is far more effective to work collaboratively than in isolation to survive these challenging times.
The purpose of my attendance was to meet with our global customers and partners and to understand first-hand the challenges the industry face and I was very privileged to talk to a number of leaders in the industry who shared their challenges and thoughts with me, which as a service provider, ensures we understand how we can continue to fully support the (re)insurance industry now and in the future. There was also a little bit of Underwriter's reunited when I happened to bump into an ex- colleague, who, holding his usual spot in the Fairmont reception, reminded me we hadn't worked together for almost 18 years!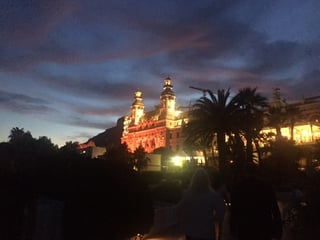 So yes, ok, for the sceptics amongst you, it is a beautiful setting and uniquely positioned against any other event in the World, but you cannot help, as an insurance professional, to hold RVS very dear in your heart. It was clear that the need to innovate is high on C-suites agenda. Whether that is through alternative funding methods, emerging risks or InsurTech, the need to evolve (and fast) has never been so pressing. This annual global convergence is the making of great collaborations, strategies and thought leadership that will help sustain the reinsurance industry for another ...61 years?! I think it would be impossible for me (or perhaps any of us attending the RVS in 2017) to suggest what form it will take by then, but I hope sentimentally, that the RVS remains a traditional part of its evolution.
As the 61st Monte Carlo Rendezvous comes to a close and the principality which the industry claims as home bids farewell for another year, it is an opportunity to reflect on why the Rendez-vous (RVS) after all this time still is relevant and an important event in the reinsurance marketplace.


For a more indepth insight into these topics of dicussion, download our latest whitepaper - Innovation and Efficiency: Technology solutions to address low capital return for insurers.