Well, other than a nice breakfast, our panel of industry experts had much to say on some of the surprises uncovered so far.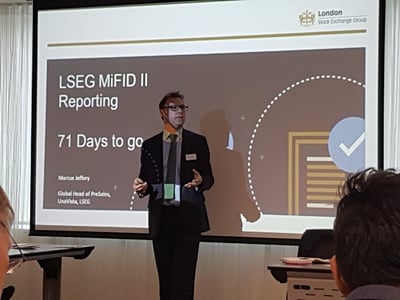 The time for talking will soon be over and MiFID II will materialise in its regulatory form, MiFIR. In order to ensure that your transition is as smooth as possible, Eurobase held a breakfast briefing to discuss life under such an all-encompassing regulatory framework. It will undoubtedly be difficult during the implementation phase and is sure to present new challenges. However, after much need for clarification to the RTS's and conflicting guidance, we discussed what could be gleaned from the revelations in the last few months leading up to the rapidly approaching deadline.
Topics of conversation included voice recording, best execution, trade reporting and capturing the necessary reference data. ISIN's in FX still seemed to be generating more confusion than clarity! Our group of speakers revealed some of the unexpected ramifications they have come across to date, and the issues that are currently causing the greatest concern for market participants.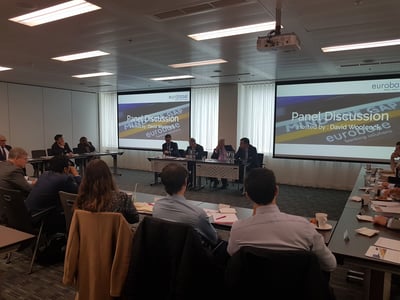 The excellent presentations even managed to outline some of the positive consequences of MiFID. This included what insight can be gained from having available a holistic view of your trade data to analyse.
Download the event content today or contact us on marketing@eurobase.com and arrange to meet with one of our specialist team to discuss how MiFID II could affect you.