Eurobase is delighted to announce that Himalayan Re, a private sector start-up domiciled in Nepal, has chosen Synergy2, the leading platform for global reinsurers, to support its end-to-end reinsurance operations.  

Himalayan Re selected Synergy2 to meet its deep functional requirements and deliver operational efficiency across the business. It was particularly impressed with the depth of capability in Synergy2 and how this would help the company grow.  Himalayan Re identified the importance of building a strategic partnership with a solution provider who has exceptional reinsurance expertise. Synergy2 will be central to Himalayan Re's reinsurance operations, positioned as an end-to-end solution while providing integration capability, analytics, and dashboard reporting across the entire business. 
The Synergy2 platform is a release-based solution helping reinsurers achieve sustainable, strategic growth in the digital age.   Commenting on the partnership with Eurobase, Sitaram Wagle, CFO of Himalayan Re, said: 
"It's great that the board of the company decided to go with Eurobase. Accordingly, we expect the Synergy2 platform provided by Eurobase to meet all our business requirements; from end-to-end processing to complex business analytics and reporting.  We understand that Eurobase is well known for its post-implementation support and we look forward to the long-term partnership with them." 
Joe Locke, CEO of  Eurobase Insurance Solutions, adds
"Eurobase is excited to welcome Himalayan Re into our growing community of reinsurers. Working with start-ups gives us great pleasure as we are able to grow our partnership and offering as the relationship and needs develop. We look forward to building a strong and strategic partnership that will facilitate the growth of its reinsurance business over the years."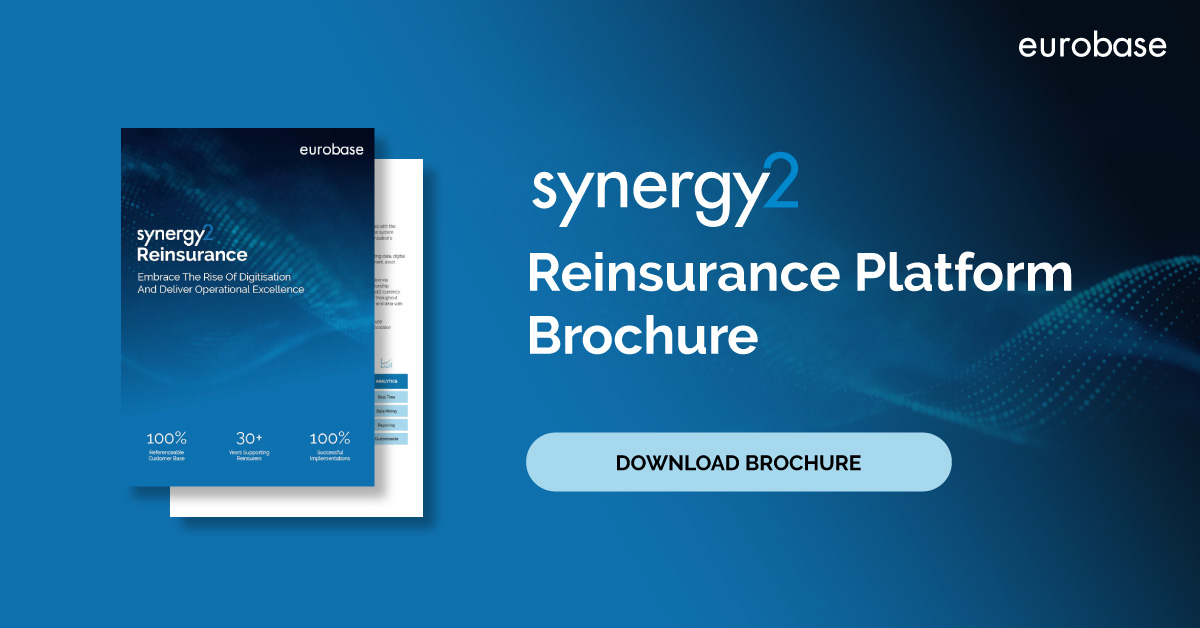 About Himalayan Re
Himalayan Re is the first private sector reinsurance company established in the Republic of Nepal. The company would offer Reinsurance support to Life and General Insurance Companies in Nepal and overseas. Its vision is to be the most preferred reinsurer of choice in the global market.  

About Eurobase

Eurobase is a leading international software and services provider of (re)insurance solutions. Established in 1988 and with customers in over 25 countries, we have gained extensive knowledge of the (re)insurance markets. Our solution, Synergy2, is a web-based platform providing a suite of integrated modules that supports the full end-to-end (re)insurance process. With a personal approach, Eurobase ensures it delivers the support and flexibility its customers need and the service they expect. With long-standing customer relationships, Eurobase has a committed approach to doing business and to product investment, delivering ongoing value above and beyond initial engagements.