Synergy2, Eurobase's end-to-end (re)insurance platform has been chosen by FBS
RE to underpin its operational processing and provide improved efficiency to
support its growth ambitions. It will also drive digital transformation as well as
improve governance, business and market effectiveness for FBS RE.
FBS RE, a new and fast-growing reinsurance company in Nigeria will be able to utilise
Eurobase's vast experience in implementing best practice operations via its market-leading platform, Synergy2. Furthermore, as Synergy2 is a release-based platform
FBS RE will benefit from Eurobase's ongoing investment and alignment to evolving
market requirements.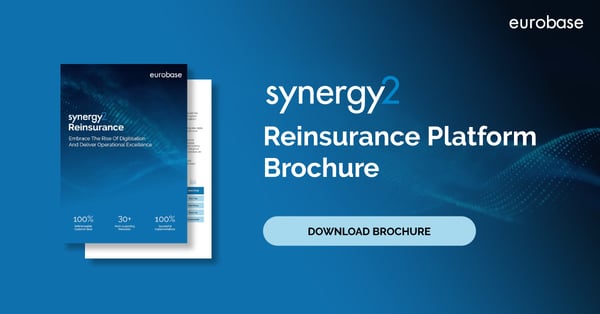 Fola Daniel, CEO, FBS RE, said
"A diligent selection process preceded the selection of Synergy2. I am very optimistic that Synergy2 will make it possible for FBS RE to achieve better internal governance structure, strengthen and facilitate better reinsurance service delivery, and enhance real-time data analytics to be backed by trending AI tools."

Joe Locke, CEO of Eurobase stated
"We are really looking forward to working with FBS RE and believe Synergy2 will be the perfect tool to support them in achieving their business objectives and digital transformation both now and in the future." He continued, "I'm pleased to say our dedicated deployment team has already engaged with FBS RE to enable them to reap the benefits of Synergy2 as soon as
possible."
This partnership is a testament to Eurobase's commitment to delivering innovative
solutions to the reinsurance industry and their ability to meet the needs of their
clients.
REINSURANCE PLATFORM
Download Synergy2 Brochure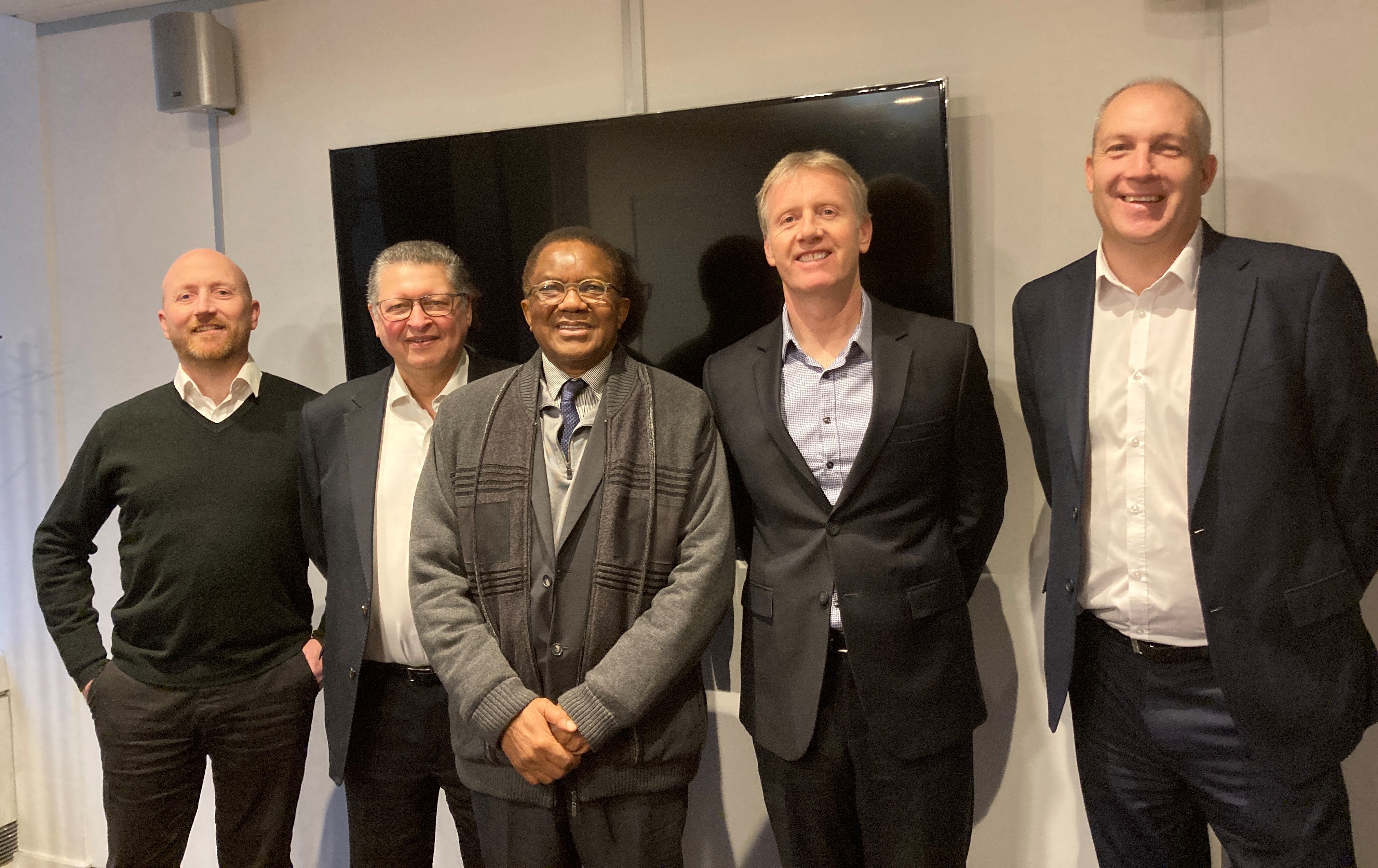 About FBS Reinsurance:
FBS Reinsurance Limited (FBS RE) was incorporated as a private limited liability company under Nigerian corporate law on 1st August 2016 with an authorised share capital of N10,000,000,000.00 (Ten Billion Naira) made up of 10,000,000,000 ordinary shares of N1.00 each. The authorised capital has been registered with the Corporate Affairs Commission (CAC) in line with the new regulatory minimum of N20,000,000,000.00. The Founders of FBS RE are seasoned and experienced insurance practitioners, with varied experiences in direct underwriting, reinsurance, investment and insurance regulations. We have been active insurance practitioners and drivers of the insurance industry for decades. FBS RE was founded on the principles of trust, innovation, reliability, and expertise. These principles are deployed
in delivering robust risk transfer solutions to cedants and other stakeholders. FBS RE is taking a long-term view to developing sustainable partnerships with industry partners. We believe in
the long-term prospects of the Insurance Industry during changing times. We are in the reinsurance space to make a difference, deploying cutting edge technology to serve our stakeholders better.

Fola Daniel
CEO, FBS RE, Abuja-Nigeria
fola.daniel@fbsre.ng
About Eurobase
Eurobase is a leading international software and services provider of (re)insurance solutions. Established in 1988 and with customers in over 25 countries, Eurobase has gained extensive knowledge of the global (re)insurance markets. With a personal approach, Eurobase ensures it delivers the support and flexibility its customers need and the service they expect. With long-standing customer relationships, Eurobase has a committed approach to doing business and to product investment, delivering ongoing value above and beyond initial engagements.
For further information, please contact:
Joanne West
Group Marketing Manager
Eurobase International Group

+44 (0)2076 484 799
Joanne.west@eurobase.com