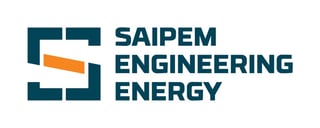 Eurobase insurance solutions is delighted to announce that Sigurd Rück AG (Sigurd) has selected synergy2, to support its captive operations. Following its selection process, Sigurd recognised that the comprehensive functionality of synergy2 would be the ideal solution to support its need for an end-to-end reinsurance platform. In particular, the breadth and depth of business functionality coupled with extensive out of the box data analytics would deliver the operational efficiencies and management information that Sigurd were seeking.

Sigurd is the captive of Saipem and domiciled in Zurich, Switzerland. Saipem is one of the global leaders in drilling services as well as engineering, procurement, construction and installation of pipelines and complex projects, onshore and offshore, in the oil & gas market.

With a mission to approach each challenge with innovative, reliable and secure solutions to meet the needs of its clients, it was essential for Sigurd to partner with a solutions provider that delivers an innovative, reliable and secure solution and partnership.

This collaboration came naturally to Sigurd as part of its strategic investment. With growth in its operations and an ability to provide sustainable development, Sigurd was in need of a single end-to-end reinsurance platform to support its focus on delivering a solid long-term position within the communities in which it operates.

Sigurd selected to partner with eurobase and adopt synergy2 in October 2017. Chosen for its seamless integration, domain expertise and referenceable client base, synergy2 from eurobase is a futureproof investment and will drive efficiency throughout the organisation.

Joe Locke, CEO of eurobase insurance solutions, said, "We are pleased to welcome Sigurd to our growing community of captive organisations and look forward to working with the team and forging a strong long-term relationship. We are confident that synergy2 will enable Sigurd to realise its objectives, in particular to deliver improved management information and increased operational efficiency".

eurobase insurance solutions offers products covering reinsurance, captive insurance, specialty lines, and general insurance. Its synergy2 software platform provides underwriting, claims, reinsurance, credit control and reporting through a suite of integrated modules to support a genuinely end-to-end insurance process. Fully configurable to individual business needs, including real-time dashboards, governance controls and workflow, synergy2 is a flexible and agile platform.