Eurobase International Group is pleased to announce the appointment of Paul Bryson as Group Operations Director.
Eurobase is undergoing an extensive period of growth and Paul has been appointed to lead Product Development, Support and Professional Services for both Insurance and Banking through this exciting time.
Paul will bring a wealth of experience with over 30 years' in the global insurance software and services business; he has worked in several software organisations, including DxC where he held a variety of executive management roles including COO for the European Financial Services sector and Managing Director of global Reinsurance and Life Assurance software product businesses.
Commenting on his new role, Paul said: "Eurobase has an enviable reputation for quality and successful delivery and I am looking forward to working with the team to deliver our market leading solution portfolio to a growing customer base."
Joe Locke, CEO of Banking and Insurance, commented:" We are really pleased to have Paul join us and at such an exciting time for Eurobase. I've no doubt Paul will be a strong asset and I look forward to working closely with him."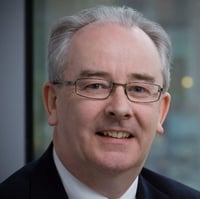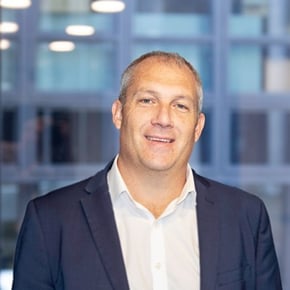 Joe Locke
Joe Locke was appointed CEO of Banking & Insurance Solutions in February 2015. Joe has significant experience gained from over 20 years of developing and implementing software solutions worldwide within banking (eFX, treasury management) and insurance (general, London market, Lloyd's, reinsurance & captives). Joe was previously a software developer in the insurance industry before expanding into banking where he has fulfilled a number of managerial positions.