Eurobase International is pleased to announce that N26 GmbH, one of the world's fastest growing banks, has selected the Siena platform to support its treasury management operations. N26 is a new digital bank with its HQ in Berlin, offering its services throughout most of the Eurozone, UK, Switzerland and the US. The Bank has grown rapidly in recent years to include more than 3.5 million customers across 25 European markets and the US, which was launched in July this year.


Joe Locke, CEO of Eurobase Banking Solutions, says: "Eurobase is pleased to have been selected by N26. Siena will support the bank's continued commitment to its customers and will enable increased visibility and management of its exposure and risk. We look forward to delivering a successful implementation and building a long-term partnership with the bank."


Richard Groeneveld, Chief Financial and Risk Officer at N26 Bank: "We are delighted to announce our partnership with Eurobase, one of the most trusted and reliable treasury management software providers in the market. As we continuously invest in the management of our treasury operations and mitigation of financial and reputational risk, this platform will further enable us to underpin our bank treasury activities."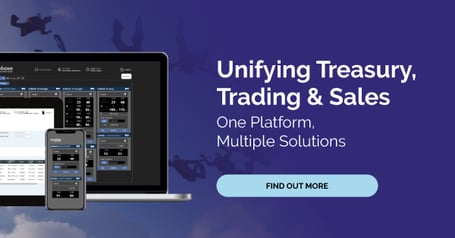 About Eurobase:
Eurobase has been providing treasury management, trading and sales solutions to businesses for over 30 years, helping them to stay ahead of the market and allowing them to keep pace with the increasing burden of regulation. We offer an exceptional client experience and the option to add new innovative services with minimal effort. With such a wide range of institutions choosing Siena, we have become one of the most trusted and reliable solutions providers in the market.
About N26:
N26 is building the first mobile bank the world loves to use. Valentin Stalf and Maximilian Tayenthal founded N26 in 2013 and launched the initial product in early 2015. Today N26 has more than 3.5 million customers in 26 markets who generate over €2 billion in monthly transaction volume. The company employs more than 1.300 employees across 5 office locations: Berlin, New York Barcelona, Vienna and São Paulo. With a full European banking license, state-of-the-art technology and no branch network, N26 has redesigned banking for the 21st century and is available on Android, iOS, and desktop. N26 has raised more than $670 million from the world's most established investors, including Insight Venture Partners, GIC, Tencent, Allianz X, Peter Thiel's Valar Ventures, Li Ka-Shing's Horizons Ventures, Earlybird Venture Capital, Greyhound Capital, Battery Ventures, in addition to members of the Zalando management board, and Redalpine Ventures. N26 currently operates in: Austria, Belgium, Denmark, Estonia, Finland, France, Germany, Greece, Iceland, Ireland, Italy, Latvia, Liechtenstein, Lithuania, Luxembourg, Netherlands, Norway, Poland, Portugal, Slovakia, Slovenia, Spain, Sweden, Switzerland, the UK and the US, where it operates via its wholly-owned subsidiary, N26 Inc., based in New York. Banking services in the US are offered by N26 Inc. in partnership with Axos® Bank, Member FDIC.
Website: n26.com | Twitter: @n26 | Facebook: facebook.com/n26 | YouTube: youtube.com/n26bank