Luminor continues to unify its operations and systems across the Baltics and has selected the Siena solution, provided by Eurobase, for consolidation of its markets and treasury operations. The planned changes will help Luminor to push ahead in development of a unified and modern digital customer offering.
Luminor Bank AS (Luminor) entered into agreement with Eurobase at the end of 2018, and has selected Siena as its treasury, trading and markets solution, including the Siena online corporate customer dealing platform. Following a rigorous selection process, Luminor identified Siena as delivering the most comprehensive solution and best fit to meet its requirements.
Commenting on this implementation, Mindaugas Tutlys Head of Savings and Markets Products Department in Luminor said: "We are pleased to enter into partnership with Eurobase. They clearly understood our objectives, were highly reactive, and we now see them as a major strategic partner for our current and future developments in our Treasury and Markets trading processes."
Joe Locke, CEO of Eurobase Banking Solutions, adds "Eurobase is proud to be working with Luminor. Having the backing and structure of two of the biggest banks in the Nordic region, coupled with their desire to take their retail and corporate banking into new dimensions of customer service, we look forward to partnering with Luminor and helping ensure it meets its strategic objectives.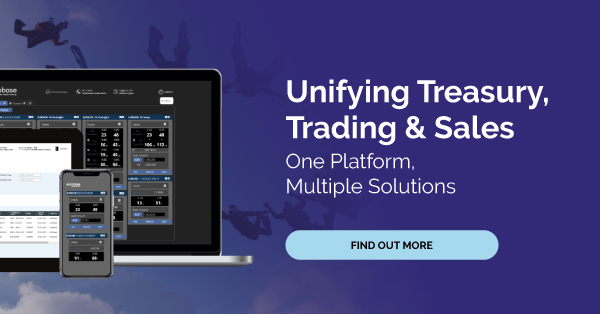 About Luminor
Luminor is the third-largest financial services provider in the Baltics, with ca 1 million clients, 16% market share in deposits and 22% market share in lending. Total shareholder equity of Luminor amounts to 1.8 billion euros and is capitalized at CET1 18%. Luminor's vision is to become the best financial ecosystem for its customers.
About Eurobase:
Eurobase has been providing treasury management, trading and sales solutions to businesses for over 30 years, helping them to stay ahead of the market and allowing them to keep pace with the increasing burden of regulation. We offer an exceptional client experience and the option to add new innovative services with minimal effort. With such a wide range of institutions choosing Siena, we have become one of the most trusted and reliable solutions providers in the market.
For further information, please contact:
Matthew Wilson
Group Marketing Executive
Eurobase International Group
T: +44 (0) 207 648 2499
E: info@eurobase.com