Eurobase is pleased to announce that Intreas N.V has selected synergy2 to meet its requirements for a comprehensive, end-to-end reinsurance platform incorporating underwriting, claims, retrocession and accounting.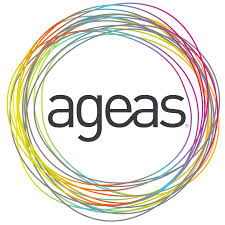 Intreas N.V. is a reinsurance company within the Ageas group. It currently serves as an internal reinsurer participating in the non-life reinsurance programs of Ageas. Intreas operates in Europe, especially in Portugal, United Kingdom and Belgium, and (limited) in Asia. The strategy of Intreas is to extend progressively its activities towards other countries worldwide supporting as a reinsurer the Ageas group and to extend its mix of products for Non-Life.

Ageas is a listed international insurance Group with a heritage spanning 190 years. It offers Retail and Business customers Life and Non-Life insurance products designed to suit their specific needs, today and tomorrow. As one of Europe's larger insurance companies, Ageas concentrates its activities in Europe and Asia, which together make up the major part of the global insurance market. It operates successful insurance businesses in Belgium, the UK, Luxembourg, France, Portugal, Turkey, China, Malaysia, India, Thailand, Vietnam, Laos, Cambodia, Singapore, and the Philippines through a combination of wholly owned subsidiaries and long term partnerships with strong financial institutions and key distributors.

Ageas ranks among the market leaders in the countries in which it operates. It represents a staff force of over 40,000 people and reported annual inflows close to EUR 32 billion in 2016 (all figures at 100%).

With the growth in its operations and a strategic investment into growth across its key markets, Intreas N.V. was in need of a single end-to-end reinsurance platform to support its focus on asserting a solid long-term position within the regional reinsurance market.

Intreas N.V. embarked on a thorough process and selected synergy2. Selected for its ability to comprehensively support the processing needs of a reinsurance underwriting operation, synergy2 is an easy to use and intuitive system that delivers timely and accurate information to the business.

Jan Van Rethy, CEO of Intreas N.V., said, "synergy 2 covers our current underwriting and claims handling and reporting needs in an easy and structured to use way while also being able to support the growth of our reinsurance business."

Rebecca Oliver, Director of Insurance of Eurobase insurance solutions, said, "We welcome Intreas to our growing community of valued customers in Europe and we look forward to supporting their growth plans. The selection of Eurobase and synergy2 by Intreas further emphasises Eurobase's high level of exposure, trust and industry expertise."

Eurobase offers products covering reinsurance, captive insurance, speciality lines, and general insurance. Its synergy2 software platform provides underwriting, claims, reinsurance, credit control and reporting through a suite of integrated modules to support a genuinely end-to-end insurance process. Fully configurable to individual business needs, including real-time dashboards, governance controls and workflow, synergy2 is a flexible and agile platform.