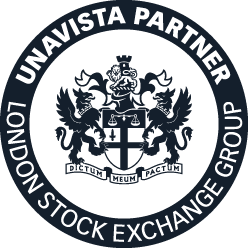 London, May 30th 2017 – Eurobase is pleased to announce that it has concluded a partnership agreement with the London Stock Exchange's UnaVista to automate the Trade and Transaction Reporting functions required under MiFID II. A leading provider of Front Office Treasury and white-labelled eTrading solutions, Eurobases siena Regulatory Reporter offers a complete end-to-end MiFID II solution.

As a trusted provider of real-time treasury trading and sales desk solutions, Eurobase sees this partnership as having a real benefit for those institutions looking to fast-track its MiFID II compliance projects. Coupling Eurobase's MiFID II solution and subject matter expertise with Unavista's award winning ARM services will provide organisations with a complete end-to-end solution. Uniquely, siena Regulatory Reporter supports best execution controls for quotes and executed deals as well as voice trading and telephone monitoring through VOIP integration.

Joe Locke, CEO of Eurobase banking and insurance solutions explained, "We look forward to working more closely with UnaVista at a time of great regulatory change for our industry. We are always seeking ways to provide more efficient and streamlined solutions for financial institutions that need to comply with the new real-time reporting demands within relatively short timescales. We are seeing that MiFID II is having an impact not only in Europe but also further afield as a number of organisations are being asked to comply when doing business with European Banks or customers".

Wendy Collins, Global Head of Strategic Partnerships, UnaVista, commented, "We are delighted that Eurobase has chosen to partner with UnaVista to facilitate its clients' connectivity for MiFIR reporting. The partnership will enable clients to combine the solutions from both organizations to fulfil regulatory reporting in a timely and efficient way. With a strong reputation in its respective markets and with a 100% track record of successful implementations over 25 years with every client being referenceable, we are delighted that Eurobase has chosen to extend its offering by putting its trust in our product and services."

ABOUT EUROBASE INTERNATIONAL GROUP

Eurobase International Group is a software and service provider in over 25 countries. It has been providing enterprise wide solutions for banks, (re)insurance companies and other financial institutions as well as recruitment services for more than 25 years. Eurobase is recognised as a thought leader across all the sectors it operates in and it delivers innovative solutions that provide real business value to its customers.

ABOUT UNAVISTA

UnaVista is London Stock Exchange Group's global platform for reference data, reconciliation and regulatory reporting. UnaVista provides firms with a range of solutions designed to reduce operational and regulatory risk. UnaVista's Partner Programme brings together the world's leading financial services technology and consultancy firms to help the markets become more efficient and reduce operational and regulatory risk. Located in more than 200 cities around the world, UnaVista's partner ecosystem provides clients with a wide variety of options to comply with regulations across the globe such as MiFID II, Global Derivative Reporting, CAT, MAR and many more.