Eurobase is pleased to announce that Dhavarajh Frank ('Dav') has been appointed to lead our Banking division as it enters its next chapter, with plans to grow, innovate and enhance its range of products and services, growing with existing and new customers. Dav has had an extensive career within banking financial services as COO, CFO and director, with first-hand experience of the challenges and problems faced by the Banking Sector and the technology they use.
Dav is joining to lead the Banking Division, building on an extensive career in banking and financial services, where he will bring valuable insight into operations, finance, technology and executive leadership. He has spent a career implementing technology within banks and financial services as both client and vendor. Dav is a proven leader and has been instrumental in transforming businesses within financial services as a result of M&A and organic growth including creating an innovative new bank within one of the largest retail brokers in the UK. Dav is a Fellow of the Chartered Institute of Management Accountants, a London Business School alumnus and holds degrees in Finance and Economics. He joins Eurobase as the General Manager reporting to Joe Locke, CEO. He brings a unique set of skills and experience which will complement the groups existing range of skills and experience.
Commenting on Dav joining Eurobase, Joe Locke said "It's great to have Dav on board at such an exciting time for Eurobase. We see the opportunity for growth due to our investment in, and positioning of the Siena platform to address growing issues within the Banking/Financial Sector. Dav will also support our aspiration to drive even greater levels of service and value to our clients.
Dav commented on this appointment and said: "I am really excited to join Joe and the team at Eurobase. Not only is the team customer driven, but they have developed a wealth of functionality within the Siena platform which manages risks, automates operations and opens new revenue opportunities for our clients. The opportunity ahead for Eurobase Banking is substantial, but to seize it, we must focus clearly, move faster and innovate alongside our clients. I continue to see opportunities for technology and fintech, to change traditional operating models, mitigate risks, meet regulatory obligations and deliver real value to financial services and ultimately to their customers."
Eurobase provides software solutions to the Insurance, Banking and Financial Services industries through its core platforms, Synergy2 and Siena, providing end-to-end policy administration, Treasury Management, Multi-asset dealing platforms, Trade & Regulatory Reporting repositories as well as Cross Border Payment solutions for banks and corporates. The products and teams are focused on providing real value, risk reduction and efficiency allowing organisations to focus on their core activities.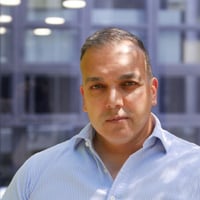 For further information, please contact:
Matthew Wilson
Marketing Manager
Eurobase International Group
T: +44 (0) 207 648 2499
E: matthew.wilson@eurobase.com