Eurobase International is pleased to announce that, following a formal selection process, Bank Leumi (UK) has selected the Siena platform to support its FX treasury management. The bank, which is the London-based subsidiary of Israel's international bank, offers a range of corporate banking services to both UK-based and international clients.
Joe Locke, CEO of Eurobase Banking Solutions, says: "Eurobase is pleased to have been selected by Bank Leumi (UK). Siena will support the bank's continued commitment to its customers and will provide the bank with increased visibility and management of its exposure and risk, while also meeting its increasing regulatory reporting requirements. We look forward to delivering a successful implementation and providing a long-term partnership to the bank."
Dav Frank, Chief Operating Officer at Bank Leumi (UK), adds: "As one of the most trusted and reliable treasury management software providers in the market, we are delighted to have selected Siena as our platform to undertake the bank's treasury activities including regulatory reporting and compliance management requirements. Bank Leumi is underpinned by its client-centric, solutions-driven approach, and we are confident that the Siena platform will help to strengthen our offering."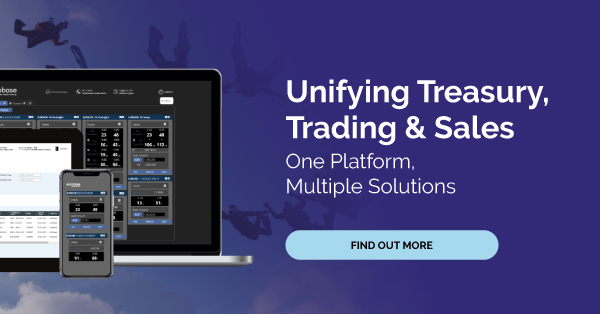 About Eurobase International
Eurobase established in 1988 is an international software and service provider to financial institutions in over 25 countries. We provide enterprise wide solutions for (re)insurance companies, banks and other financial institutions as well as IT recruitment services.
About Leumi (UK) and Leumi Group
Leumi (UK) is a UK-regulated bank offering a wide range of corporate and commercial banking services to both UK based and international clients. An integral part of the Leumi Group founded in London in 1902, the Bank operates through its Head Office in London and its award winning Asset Based Lender subsidiary, Leumi ABL in Brighton. Activities include commercial finance, trade finance, with a particular expertise in financing cross border trading, commodity finance, financing Israeli related business, property finance and hotel finance. The Bank serves its clients with deposit accounts, hedging and foreign exchange capabilities and a full treasury offering.
Leumi (UK) is a subsidiary of the Leumi Group, one of Israel's largest banking groups and a reputable global banking institution. The Group operates over 230 branches across Israel, alongside offices in key financial centres worldwide. The Group offers a comprehensive range of specialised financial services.
Bank Leumi (UK) plc is authorised by the Prudential Regulation Authority and regulated by the Financial Conduct Authority and the Prudential Regulation Authority.