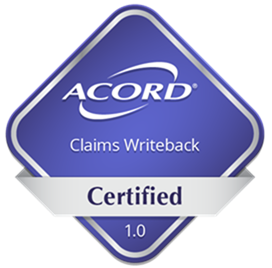 eurobase International Group is pleased to announce that it has achieved ACORD certification for Document Repository Interface (DRI) Search, Download & Upload.
synergy2 from eurobase provides a DRI facility where insurance carriers can download all documents loaded to the Insurers Market Repository (IMR) on risks in which they participate.
The key benefits of ACORD certification are chiefly around greater compliance with international insurance standards, enhanced connectivity between businesses, and the transaction & exchange of messages with other certified ACORD companies. Certification assisted eurobase in compliance with entry criteria to Joint Integration Testing (JIT) for the ECF Write Back project currently being facilitated by the LMA.
eurobase's DRI key features include:
Download and upload of documents from the IMR using ACORD standards
Access to Policy and Claims documents
Documents in original formats (Word, Excel, PDFs etc.)
Stuart Elliston, Development Director for eurobase Insurance Solutions said "ACORD certification is a key milestone for in us toward straight-through claims processing by incorporating the latest messaging capabilities into our synergy2 platform."
This certification is in keeping with the business strategy at eurobase, to provide real business value to its customers. It will continue in its personal approach to the delivery of support and flexibility that its customers need, the service they expect and the development that they require.