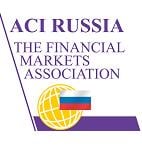 ACI Russia Congress passed June 8, 2017, in the hotel Regis Nikolskaya. It was attended by more than 200 people. The main topic of the forum was the discussion of the FX Global Code, which was the result of a two-year work of representatives of central banks and leading market participants under BIS umbrella and was published in the final version on May 25, 2017.
Within the framework of the Congress, a meeting was held with First Deputy Chairman of the Bank of Russia Sergei Shvetsov and Director of the Department for Countering Malpractice in the Open Market Valery Lyakh, who also made a presentation and participated in a panel discussion on new approaches to financial market regulation.
Chris Salmon, chairman of the Global FX Committee, executive director of the Bank of England, addressed the forum participants. The keynote speech was made by David Woolcock, Chairman of the ACI-FMA Professionalism Committee followed by panel discussions on regulation and the current state of the market.
Panel discussions participants: David Woolcock (ACI CFP & Eurobase), Alan Scott (Integral), Darryl Hooker (NEX EBS), Valery Lyakh (Bank of Russia), Dmitry Piskulov (Moscow Stock Exchange), Victor Rubtsov (Thomson Reuters), Inna Patrascu (INTL FCStone) with moderation of Sergey Romanchuk (ACI Russia, Metallinvestbank).
The Congress approved two new members of the AC Russia Board: Konstantin Zyryanov (executive director of ACI Russia) and Vladimir Borisov (Absolut Bank).
The golden sponsors of the Congress were NEX EBS, Thomson Reuters, Moscow Stock Exchange, INTL FCStone. The silver sponsors of the Congress were Integral and Sucden Financial.