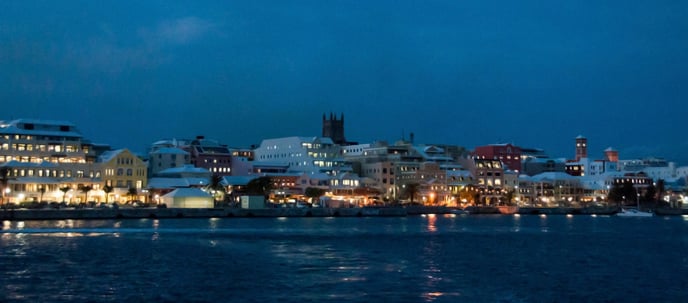 Bermuda's enduring position as the pre-eminent domicile for captive insurance was confirmed once again at this year's Bermuda Captive Conference. The three day conference saw a record attendance, a record number of sponsors and a record number of exhibitors. To further evidence the territory's dominance, the conference launched the Captive Hall of Fame.
The aim of the Captive Hall of Fame is to recognise the contribution the captive industry has made to the local economy since its launch in 1950. The 140 captives who were set up over 25 years ago were the first to be honoured. Bermuda has around 25% of the global market share with over 1,200 captives. There are, currently, no other territories close to challenging this dominance.
Regulatory environment and reporting
The broader issues facing the industry are closely linked to those facing the insurance industry in general. Regulation is an important subject as Bermuda looks to achieve Solvency II equivalence. It has recently been awarded partial equivalence and is aiming for full equivalence by October 2015.
Although captives are not obliged to join this initiative, they can opt-in if they wish. For captives with a European parent, processing transactions generated out of Europe, or looking for reinsurance or capital from Europe, it makes sense to opt-in.
Captives with Solvency II reporting requirements will benefit from having the right policy administration system (PAS). A good system can help with a significant part of the regulatory reporting requirements. The system will produce information that is:
Structured
Validated
Audited
Quickly reported on
The automatic production of data will also help businesses with the move to electronic statutory filing. Leslie Robinson, Assistant Director, Licensing and Authorisations, Bermuda Monetary Authority (BMA) stressed the importance of the new electronic-filing [e-filing] system. It will give the regulator more robust statistics while allowing captives to file their information through one set of returns. The system underwent a thorough consultation and trial before being given the go ahead. At the end of the year, the Bermuda industry as a whole will adopt e-filing.
Small captives with low transaction levels are unlikely to face any issues with the new filing systems, or Solvency II where they choose to opt-in.
Volume: a trigger for process automation
For captive with higher transaction volumes, Excel spreadsheets become unwieldy and the pressure mounts to move to a dedicated administration system.The key driver for choosing to use a dedicated policy admin system is ususally volume. If an organisation starts up a captive in the knowledge that significant volumes will need to be managed, they should consider investing in technology up front. The upheaval of moving data from spreadsheets to a processing system is best avoided.
In practice though, most captives start slowly and some remain on only one or two transactions for a very long time. If a captive only has few transactions, then handling those on a spreadsheet is more than adequate.
The issue of volume is more relevant for captive managers. Their business model is based around being a profit centre, rather than a cost centre. Processing efficiency and volume transactions are key issues for their businesses. In these instances a PAS, such as synergy2, can be a valuable tool. The system can record each captive as a separate entity and therefore isolate the related data for each from the others. If a captive manager has multiple locations/offices, then synergy2 can also support that structure.
Captive managers can give individual clients access to their captive data in a secure manner. The manager, however, can view data from all captives and monitor performance across the portfolio. They can identify trends, generate management information and regulatory information for the entire portfolio. This helps them deliver a better level of service for their clients, while managing their business efficiently.
Cyber risk
A growth area identified for all captives and the insurance industry in general is cyber risk. Robert Geraghty, vice president and head of business development at Marsh IAS Management Services Bermuda Ltd, and Peter Mullen, CEO of captive and insurance management at Aon Global Risk Consulting spoke on the subject at a Captive Trends panel.
Mr Geraghty noted that companies were aware of the threats posed by cyber risks but greater understanding was still needed. Several insurers were offering cyber cover, but no captives had yet entered the market.
Mr Mullen noted that many companies were talking about cyber risks but that they remain difficult to quantify. No company had yet emerged with an innovative and different approach.
In the long term, the view was that captives will be used to fill gaps in the cyber coverages available in the traditional market, or to fund deductibles. As data on cyber risks grows and understanding of the exposures improves, they will seek to place more cyber risk in the captive.
In terms of processing the transaction aspect of cyber risks, not many organisations know how to process cyber risk: it is a line of business that has grown very fast. Insurers are still learning, and underwriters are still trying to grasp how best to underwrite cyber risk and mitigate losses. Cyber risk is a rapidly evolving line of business.
synergy2 can easily provide line of business specific data capture and has the capability to help underwriters with rating through the use of algorithms. This functionality will be driven by demand as a trigger (either client demand or market volume demand). Cyber risk is a line of business that synergy2 can quickly react to.
Cyber risk seems likely to be the fastest growing line of business.
Conclusion
The conference concluded with the distinct impression that Bermuda will continue to be a strong choice for domiciling a captive – for both US and European owners. Recent consolidation seen in the market – such as the recent mergers of Endurance and Montpelier, RenRe and Platinum Underwriters and XL Capital and Catlin – looks set to continue. This is seen as a positive development that will only serve to further strengthen the Bermuda market
The use of captives is maturing with ever evolving lines of business, such as cyber. It is also expected that the use of systems such as synergy2 will become more common. This will be a response to the need to flow data as part of a data enrichment or straight through processing.
Regulation (Solvency II in particular) has been an important trigger for captive operations to look at technology solutions. The use of captives combined with the volumes that they are starting to handle on a per captive basis is increasing. This is an additional factor driving the need for technology to ensure that captives are running efficiently, that they can quickly look at the performance of the captive and make immediate, informed underwriting or strategic decisions.