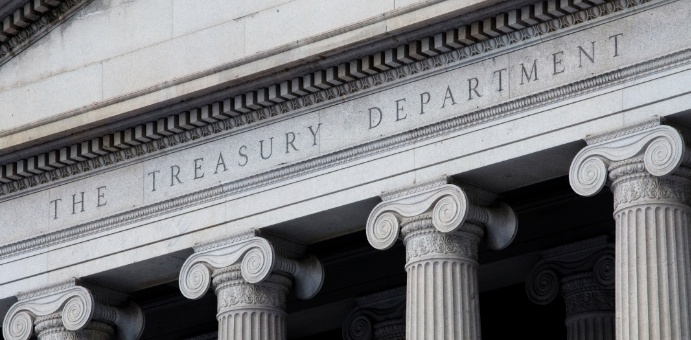 Increasing pressure from regulatory bodies, in addition to the need for stronger MIS and balance sheet control is driving a demand for Treasury Management solutions.
It could now be argued that the financial crisis of 2008 is well and truly behind us, however the outcome is proving to be a long term, continued transformation of our global economy. This is reflected in Treasury Operations around the world who have adjusted their appetite for risk with an ever increasing burden of regulatory and compliance control.
In light of this, Banks and Treasury Operations have focused investment in technology in very specific areas recently. The mandate of reducing costs and improving efficiency still exists but we are now seeing a growing number of projects materialize due to increased risk and compliance requirements.
Increasingly, smaller organisations are recognising that current and expected future requirements surrounding treasury trading operations and risk management cannot be met through core banking solutions and manual processes. As a result, an increasing number of such organisations are complementing their core banking system with a dedicated Treasury Management Front Office solution.
Historically, smaller organisations have managed to survive by using a high level of manual processes often without having real-time control on their exposure and risk. In some cases limit checking occurs as an afterthought as Oliver Eggert, Senior Business Consultant at Eurobase Banking Solutions explains:
"Traditionally these types of organisations have managed to get by with intensive resourcing and tight manual control procedures. A natural consequence of this is that changes in market practice, introduction of new tradable products and complying with regulatory changes have been very slow and costly to implement".
"Central banking authorities, particularly within the emerging economies, are actively encouraging their banks to change. Bank regulation, capital adequacy requirements and the need for transparency are key drivers behind the need to introduce dedicated front office solutions".
"Following visits to a number of banks in emerging countries, we have recognised smaller organisations having an increased appetite to deploy a dedicated front office system that compliments their existing core banking. These organisations actively look beyond their current providers to successfully meet these new demands".
A key requirement for any Treasury Management solution will be the ease with which it can be seamlessly integrated to an organisations existing core banking solution. Eurobase Banking Solutions continues to expand the integration capabilities of Siena Front Office and has proven, two way, real-time interfaces to a multitude of core banking solutions from organisations including:
Oracle (a Eurobase Partner)
Temenos
Sungard
Misys
Eurobase Banking Solutions expertise in Front Office Treasury Managements Solutions and Integration specialism ensures that all implementations occur quickly, seamlessly and without disruption to day to day activities.
Click here to find out how the Siena Front Office can provide fingertip control and management of your Trading and Treasury Management operations.